"You are your mother. You are your father. You are the beauty and the disaster of all your ancestors."  From the song, Come to Life by WookieFoot
Sailing with the Ancestors, a novel by Adele Cabot
Genre: Up-market Women's Literary Fiction flavored with Family Saga, Magical Realism, New England Gothic, and Western Adventure Story.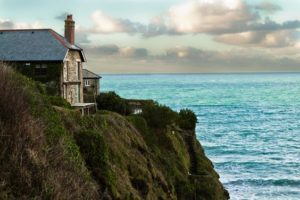 Takes place in the present and in the past in America. Features strong female protagonists, complex female and male characters, contemporary American themes.
This work is where Neal Gaiman meets Barbara Kingsolver.
Influences for this novel:
Although becoming aware of what influences me in any creative project can be an elusive, somewhat slippery fish to recognize, here is an eclectic collection of some of the books, people, and experiences that influenced my writing, helped me to access relevant parts of my self, and hint at where the story might have come from for Sailing with the Ancestors:
The Goldfinch by Donna Tartt: Donna Tartt's writing. When I was at a particularly challenging part of my writing process, I was listening to the audio version of the book (which was read so well and unforgettably by the actor, David Pitou). I was commuting back and forth at the time from LA's West Side to Burbank while working a job on set as a voice/speech coach. That can be a long commute, if you're unfamiliar with the specifics of LA traffic. The Goldfinch and Ms. Tartt's writing freed me and my thought about writing. It also helped me to accept that my book might be a bit longer than I thought.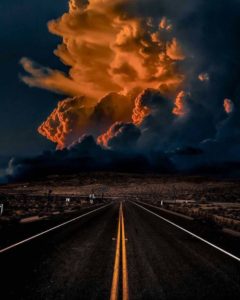 Little Women by Louisa May Alcott: In my robust girlhood, between the ages of 10-12 or so, I read all six books in Louisa May Alcott's Little Women Series. I was growing up in Concord, MA and was often driven past the homes and the hang-out places of notable American authors and citizens: The Old Manse, The Bullet Hole House, Wright's Tavern, Walden Pond, the First Parish Church which my family sporadically attended, and The Orchard House – which was the Alcott's home on Lexington Rd.  As a girl, my unbridled imagination found ways to make the real Alcott girls, Louisa and her sisters, and the fictional March girls become my imaginary friends as if we all lived in the same century and decade – and not just the same town centuries apart. As time and space lost its boundaries, and I saw the real Alcott girls standing beside the March girls, their fictional counterparts, I saw myself with them, talking, making plays together in the old barn behind their house. This flight of fancy shaped my girlhood concept of the laws of physical reality, expanding my concept of time and space. In my overflowing imagination, it was normal to see present 20th century inhabitants of the old Concord homes alongside the ones whom most people visited in Sleepy Hollow Cemetery – but whom I saw walking on the slanted floorboards through the halls of the 17th and 18th century homes. And this is the way that time and space lives in my novel, Sailing with the Ancestors.
The Man Who Killed the Deer by Frank Waters (and many others by Frank Waters.) There came a time, after living in New York City for about 12 years that I knew I had to leave the big city. I bought a trailer and a truck, and moved west to New Mexico. I had a little money so I bought some land that was surrounded on all sides by National Forest. I built a house there with my own hands and the hands and building skills of one other person. You could say it was off the beaten track. There was no electricity until we set up the solar panels and connected them to a row of golf cart batteries, and no plumbing ever and very few people were in the immediate vicinity. But I did have the Sangres de Christo Mountains, the coyotes, the elk, and the occasional bear. I was an outsider there, a white girl from the northeast in the land and culture formed by Latinos and Native People. And there was a lot for me to learn. I knew next to nothing about the soul or traditions of the people and the land. So I talked to people from the Pueblo and from the town. Some people didn't want to know me, others told me their secrets, one native man in particular who'd grown up in a teepee in Oklahoma gave me a gift that's helped me a lot over the years since then. But it was more the way they said the things they told me, and how they felt as they told me that communicated the most. I learned about the depth of the struggle between the peoples, about the power of and in the land, and the hold the ancestors have on everything.
God is Red. A Native View of Religion by Vine Deloria Jr.
Crazy Brave by Joy Harjo
Neither Wolf nor Dog by Kent Nerburn
Mabel Dodge Luhan, New Woman, New Worlds by Lois Palken Rudnick
Ladies of the Canyon: A League of Extraordinary Women and Their Adventures in the American Southwest by Lesley Poling-Kempes. Synchronicity played a role in the writing of the novel. Just as I was finishing it up, I decided to visit New Mexico with my husband just to get the vibe of the place again and check into a few details in the story. As we were driving through Santa Fe, my husband was searching something on his phone. He asked me if I was related to someone named Mary Cabot Wheelhouse. I said I wasn't aware of it. He told me that she was from Massachusetts and being from the same state and having that particular name I assumed she was a relation. I did look it up later and found that we are related. She is an ancestor of mine. It turns out she was one of the fiercely brave and independent eastern women in the late 19th and early 20th century who moved out to New Mexico on their own without their husbands or as single women of means to start a life. Mary, who had grown up on Beacon Hill in Boston went to New Mexico in the 1920's by herself. To quote from the book about Mary's life which I found later on this trip, Mary Wheelwright: Her Book by Leatrice A. Armstrong. "She (Mary Cabot Wheelwright) befriended the influential Navajo ritual singer, Hastiin Klah. From that moment on she devoted her life to an understanding of Navajo spiritual life, as well as to the physical health of Native peoples and Spanish New Mexican Arts…She eventually created the Museum of Navajo Ceremonial Art, now named the Wheelwright Museum of the American Indian." It turns out my ancestor's friend, Hastiin asked her to record him as he sang and chanted the ritual Navajo songs so they would not be lost, which she did. To my knowledge, nothing like that had ever been done before or since. What trust. I was, what's the word, flabbergasted. Not only had I moved there in my trailer but I had just spent nearly 6 years writing a book called Sailing with the Ancestors with themes that highlight Native people in America and Spanish Americans (as well as those of an eastern white girl) and then I find out that my own ancestor had a similar New Mexico compulsion nearly a hundred years earlier. Art imitates life. Life imitates Art.  And if that wasn't enough,  I found out from reading about her that Mary had changed her middle name from Caroline to Cabot out of respect for her mother whose maiden name was Cabot. And Caroline is the name I had given my protagonist. And Mary's mother's nickname was Sadie. And Sadie is the name I had given my second protagonist. And both Sadies, real and fictional are amateur painters.  In my novel, Caroline living in contemporary time searches for her ancestor, Sadie who left Boston to move to New Mexico and who becomes connected to a tribe of Pueblo Indians. Without my knowing it, my book mirrored what had actually happened in my own experience in my own family. Goose bumps. I visited the Wheelhouse Museum of the American Indian in Santa Fe and that's where I found Ms. Armstrong's book which, by the way, had just been published.
The Cult of the Black Virgin by Ean Begg
The Americans by John Jakes (the 8 book series) and Captains and The King by Taylor Caldwell. I read these books in the summers between college years. I discovered my thirst for stories that made me think more deeply about what it means personally and philosophically to be an American and to live in America – with an intriguing dose of history and love and adventure tossed in – which is of course, also part of being American.
All rights reserved.
Contact me for more information