Listen to Audible Sample or Purchase Adele's recently narrated non-fiction book on Audible:
"VOICE OF EXPERIENCE"
Someone once described Adele's voice as:
"That wise, experienced woman who's done a lot of cool stuff!"
It can be fun, fascinating, cool, inspiring, very natural, or full of love and wonder for the mysteries of the world and great storytelling. Adele's voice can create for the listener a delightfully imaginative world in all kinds of surprising ways for many different kinds of copy.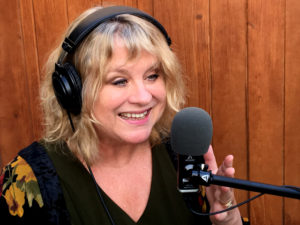 VOICE OVER:
Book Narration. Fiction/nonfiction
Narration for Industrials
Nature Shows
Commercials
And more…
Adele Creates Vivid Characters.
Adele makes Non-fiction easy to understand.
Adele has lived in many different places and has traveled in Europe, Asia, Central America, North America, and various island nations. She loves experiencing new places and cultures, meeting and talking with all kinds of people, and always enjoys a good adventure.
Adele's first job was as a child actor in TV commercials. She was the mischievous 5 year old girl running up the beach and enthusiastically gobbling up a hot dog straight off the grill. She never quite lost that quality as she continued to grow and see the world.
Click here to listen to demos.
Adele is a member of SAG-AFTRA. She has life ling experience as an actor.